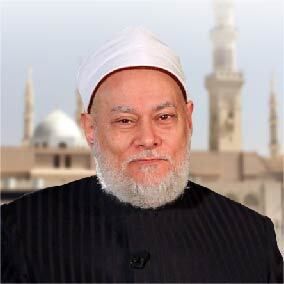 Shaykh Dr Ali Gomaa
SimplyIslam Academy Scholar
Shaykh Professor Dr Ali Gomaa was born in the Upper Egyptian province of Beni Suef on March 3, 1952 (7 Jumadah al-Akhirah 1371 AH). He is married with three adult children. In person, Gomaa's appearance has been described as "tall and regal, with a round face and a trim beard."
Shaykh Ali Gomaa graduated from high school in 1969, at which point he enrolled at Ain Shams University in Egypt's capital, Cairo. Having already begun to memorize the Quran, he delved deeper into his studies of Islam, studying Hadith and Shafi'i jurisprudence in his free time while at university.
After completing a B.Comm. (Bachelor of Commerce) at Ain Shams in 1973, Gomaa enrolled in Cairo's al-Azhar University, the oldest active Islamic institution of higher learning in the world. He received a second bachelor's degree (B.A.) from al-Azhar, then an M.A., and finally a Ph.D with highest honors in Juristic Methodology (usul al-fiqh) in 1988. Since he had not gone through the al-Azhar High School curriculum, he took it upon himself in his first year at the college to study and memorize all of the basic texts, which many of the other students had already covered.
Gomaa taught in the faculty of Islamic and Arabic Studies at al-Azhar University from the time he received his M.A. until he was appointed Grand Mufti, first as an assistant professor and then as a full professor. In addition to being a teacher of Aqida, Tafsir, Hadith, legal theory and Islamic history, Gomaa is also a highly respected Sufi master.
Shaykh Ali Gomaa has told American journalist Lawrence Wright that he worked with Islamic Group prisoners who later embraced the "Nonviolence Initiative" and denounced violence. "I began going into the prisons in the 1990s…. We had debates and dialogues with the prisoners, which continued for more than three years. Such debates became the nucleus for the revisionist thinking."
Shaykh Ali Gomaa was appointed Grand Mufti in late September 2003 by Egyptian President Hosni Mubarak, replacing former Mufti Mohamed Ahmed El-Tayeb. El-Tayeb was appointed Al-Azhar University president, taking over from Ahmed Omar Hashem.
His office, the Dar al Ifta (literally, the House of Fatwas), a government agency charged with issuing religious legal opinions on any question to Muslims who ask for them, issues some 5,000 fatwas a week, including both the official ones that he himself crafts on important issues and the more routine ones handled via phone and Internet by a dozen or so subordinate muftis.
Course by
Shaykh Dr Ali Gomaa
\Learnworlds\Codeneurons\Pages\ZoneRenderers\CourseCards