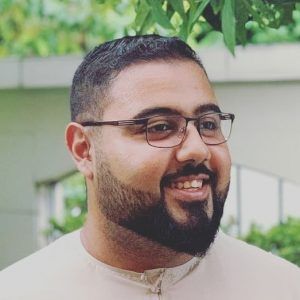 Ustadh Syed Mohsen Alsagoff
SimplyIslam Academy Scholar
Syed Mohsen Alsagoff comes from a line of scholars both from his father and mother side. His late grandfather Syed Abbas Alsagoff was a renowned Islamic scholar in Singapore, and count many asatizah among his students. On his maternal side, his grandfather Syed Abdullah Bin Haroon Aljunied, was also a renowned Islamic scholar in Singapore who sat on the board of the National Fatwa Committee.
Syed Mohsen Alsagoff graduated in 2018 with a Bachelor of Arts in Islamic Theology (Usuluddin) from Yarmouk University, Jordan. He spent a good 12 years covering his primary, secondary and pre-university Islamic studies at Singapore's prestigious Madrasah Aljunied Al-Islamiah, known for its eminence in Islamic scholarship in Southeast Asia. Syed Mohsen has a deep interest in Fiqh or Islamic Jurisprudence, as well as other Islamic sciences, particularly in the field of tafsir or exegesis, and the Prophetic biography or Sirah. He has attained many ijazahs from an array of Islamic scholars, both local and abroad.
He was Vice-Principal of SimplyIslam Singapore's Islamic School from 2018 to 2020, and is currently a teacher at the Madrasah Aljunied Al-Islamiah in Singapore.